Play · Stay · Relax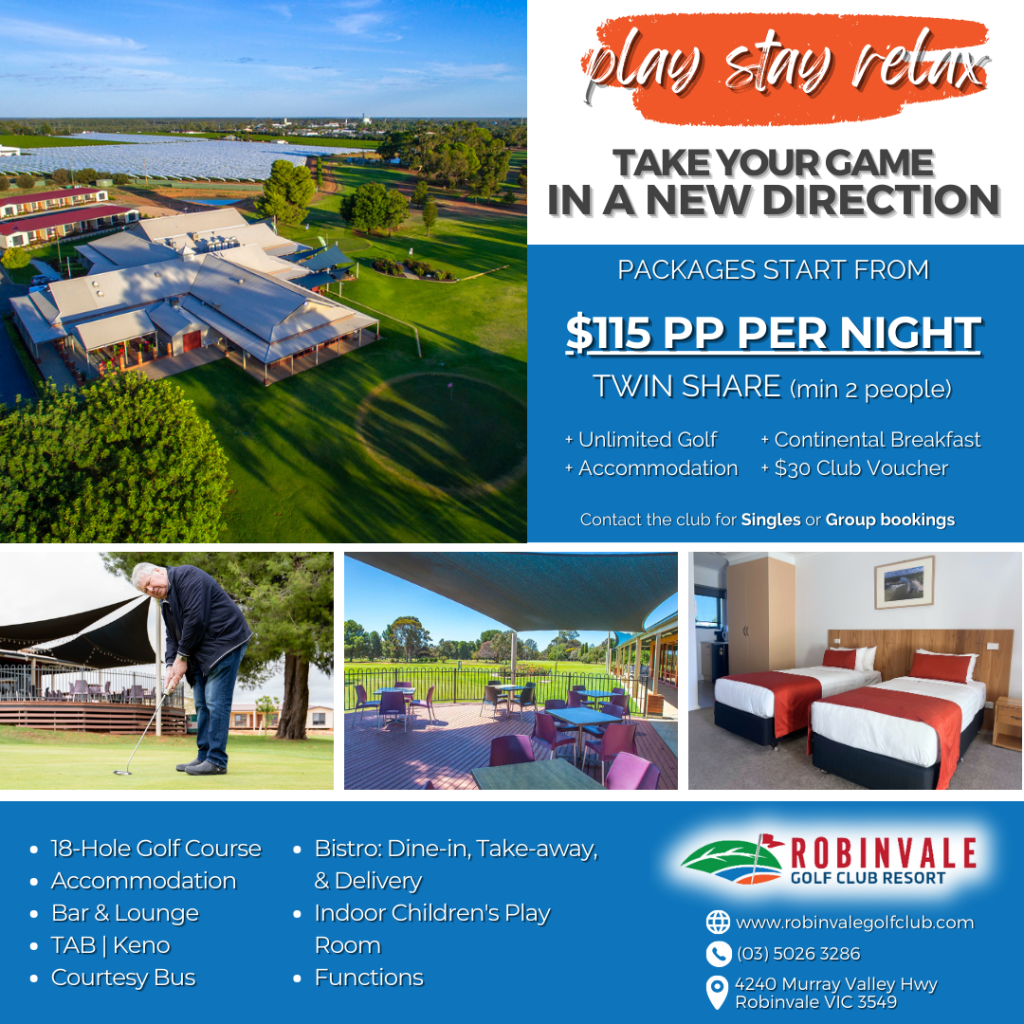 Play, Stay, and Relax Packages are available to take your game in a new direction.
Our Play, Stay, Relax Package includes a $30 Club voucher – at the moment our Bistro is closed on Sundays & Mondays; the voucher can still be used in the Bar on our Bar snacks menu, drinks, merchandise and on the hire of motorised carts.
Vouchers can not be redeemed for cash to be used on any form of gambling.