Dining and Bistro
Welcome to the Robinvale Golf Club Resort Dining Room
Sandbunker Bistro
Our Bistro is open for Tuesday to Saturday – Bookings are preferred 
12.00 noon – 2.00 pm for Lunch & 6.00 pm – 8.30 pm for Dinner.
Take away meals available Tuesday to Saturday for lunch and dinner during Bistro hours.
Phone your order through on 5026 3286.
Our Bistro is open for Lunch from 12.00 noon – 2.00 p.m. Tuesday through to Saturday.  $16.50 Lunch specials & Full a la carte menu available daily.
http://Robinvale-Golf-Club-Lunch-Takeaway-Menu-Oct-19.pdf
20% discount on eat in meals from lunch menu specials for seniors on presentation of seniors card.
Our Bistro re-opens for Dinner from 6.00 p.m. to 8.30 p.m.
Our bistro is fully licensed to hold up to 200 guests. We also have 2 alfresco dining areas.
We have an indoor children's play area.
Robinvale Golf Club Menu Nov 19
An Extensive Bar Snack Menu is available all day, every day during Club Operating Hours.
Dining and Bistro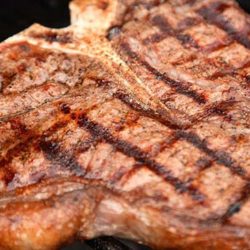 Tuesday & Thursday $20 Steak Specials
Your Choice of T-Bone, Porterhouse or Rump Steak cooked to your liking & served with chips & your choice of complementary Sauce. Every Tuesday and Thursday for Lunch & Dinner. Dine in only - no take-aways
Wednesdays Kids Eat Free
One free Kids Meal from our Childrens Menu per Adult Main Meal purchased. Includes items from our Lunch Specials Menu & Chicken special. For Dine in only - no take-away's