Annual General Meeting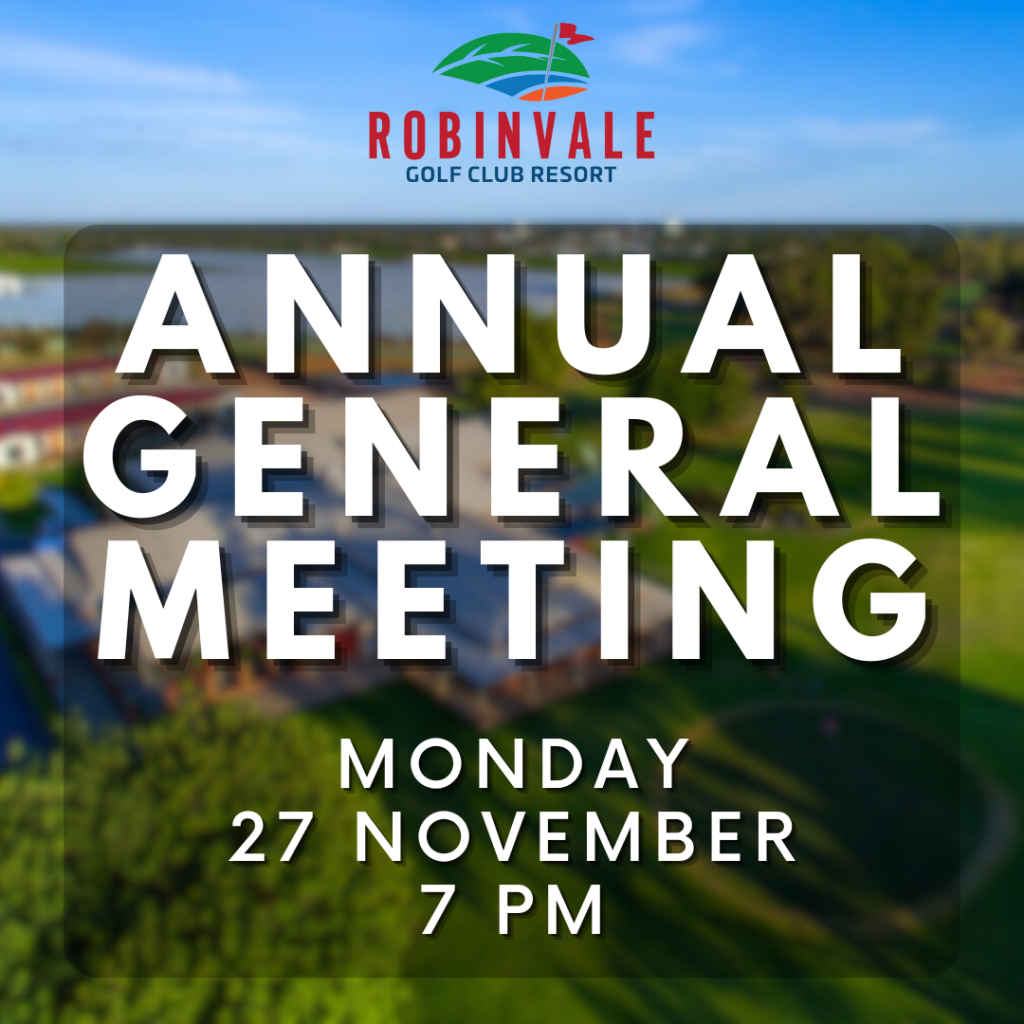 NOTICE IS HEREBY GIVEN THAT THE ANNUAL GENERAL MEETING OF THE CLUB WILL BE HELD AT THE CLUBHOUSE ON
MONDAY 27th NOVEMBER 2023 AT 7.00 P.M.
BUSINESS.
To receive the minutes of the 2022 Annual General Meeting held on 14th November 2022
To receive the Balance Sheet and Financial Statements for the year ended 30th June 2023
To appoint Auditors for the forthcoming year
President's Report
C.E.O's Report
To elect 3 Members to the Committee. Nomination forms are available at the Clubhouse and must be in the hands of the Manager by 5.00 p.m. on Monday 20th November 2023
To set membership fees for the ensuing year.   Committee Recommendation is due to the current economic climate to leave all Golfing memberships at the current rates for another year. The committee also recommends reducing Social Membership from the current price of $11.00 down to $5.00 for 5 years.
Special Resolution – Notice is hereby given of a special resolution to amend the Robinvale Golf Club Inc. Constitution. The Committee has proposed amendments to the Constitution to update it, change the terms of Social Membership and add the availability of Proxy Voting. Copies of the existing and proposed amended Constitutions are available from the club or can be emailed at request.
To transact any such other general business of which notice in writing shall have been given seven days prior to the meeting.
Members may initiate business from the floor of the meeting. Such business shall not be resolved at that time but put as a recommendation to the General Committee at a subsequent meeting.
John French.
C.E.O. Robinvale Golf Club.